Emergency Dentist – Always There When You Need Us
7 Days Dentist in Houston For Comprehensive Dental Care
Toothache, Dental abscess,  Lost dental filling,  Loose dental crown, Broken or cracked tooth, Knocked out tooth. Need consultation with 7 day dentist serving Houston, Bellaire, Katy, Fulshear, and Richmond area for an appointment at a convenient time.
Looking for an Emergency Dentist for urgent dental extraction in the greaccommodateater Houston area. We can accommodate your appointment within short notice at our official working hours.
Weekend dentist in Houston With 7 Days Dentists Availability
In Greater Houston, we provide compassion, respect, and consideration to every patient. Your family's comfort matters as much to us as our long-lasting dental solutions. 
Resolve your emergency with gentle care
Don't endanger your health.
If you are in pain, seek help.
Same-day Appointment | 7 days
Emergency Dentist in Houston For Affordable & Quality Dental Care
Our emergency dental care is always dedicated to doing the best for an anxiety-free experience for anyone who walks through our doors. 7 days of emergency care at our Walk-In Dental Treatment Center.
We Welcome You At Our Emergency Dental Care Facility in Katy.
Dental emergency walk-ins with treatment option liek 7 days dentist in Houston.
New dental patient walk-ins
Last minute appointments to support as

24/7 emergency dentist in greater Houston, based on dentist availability.

Same-day dental appointments in case of immediate emergency situation
The next day dental appointments
Professional Care to resolve your emergency dental issues in Houston.
WE CARE ABOUT YOUR DENTAL EMERGENCY
We understand our patient's fears and hesitations when they have any dental emergency in Houston. Based on the requirements, we will patiently work with you through any and all procedures. Our dentist will try to ensure you are as comfortable as possible! Visit our Houston Emergency Dentist today for dental treatment.
WE'RE THOROUGH
We understand your dental emergency issues and are ready to take care of you right away. Walk-ins are welcome. However, we appreciate it if you can make a call to confirm your appointment to avoid any extra-long waiting time, even it is for routine dental cleaning. We strive to thoroughly answer all your questions. We want to help you in making the best choice for YOU!
WHAT WE DELIVER WHEN YOU HAVE A DENTAL EMERGENCY.
For us quality is everything! We use only the best materials. Our meticulous attention to detail coupled with the highest quality materials in Houston results in beautiful, lasting smiles! We are offering same day dental appointment in Katy Clinic.
Emergency Services at Dental Office Opened on Saturdays in Houston When There is Appointment
Emergency dental care covers:
Toothache relief
Swollen jaw relief
Cracked tooth
Repair of lost or loose fillings
Sore gum relief
Root canal therapy
Dental repair
 For all other medical and dental emergencies, call 911. 
Walk in Dental Clinic team trying to provide best support for patients living near by Katy, Fulshare, Sugar Land and Greater Houston areas as 7 days dentist. This is to meet the needs of 24 hours dental emergency. As we have limited number of facilities, we also recommend our dental emergency patients to call us in advance to avoid any excesive waiting time. 
Call us at (713)-999-5328 to schedule an emergency appointment! for same day tooth extraction.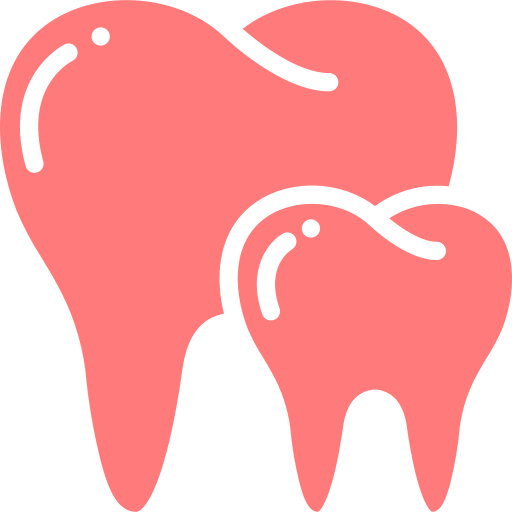 Emergency Care When You Are In Greater Houston
Any injury to our teeth or gums can have significant repercussions. So it's critical to get emergency dental care as soon as possible. We're available for all of your emergency dental needs at walk-in dental of Katy. Whether patients have had a tooth knocked out or are experiencing a sudden, acute toothache, we always try to help them get their life back on track quickly. The aim of emergency dental care is comforting our patients by providing experienced services and preventing further losses. When searching 24-hour emergency dentist in Houston, walk-in dental is here to accommodate your appointment. Based on the appointment, we are trying to term ourself as 24 hour emergency dentist houston and would appreciate if you can reach us well in advance to confirm the timing for dental care. Contact us now for same-day tooth extraction.
Same-Day Dentistry in Houston
What is an emergency dental treatment, and how is it different from regular dental care?
Emergency dental services are provided to individuals suffering from serious dental injuries. To manage these emergencies, emergency dentists are easily accessible in Houston. These operations are designed to relieve severe discomfort completely. These dental difficulties include tooth damage, gum disease, and jaw issues. The technique differs depending on the level of dental condition. Emergency Dentist Houston wants to ensure the best support whenever required in 7 days.
Dental crises have a variety of reasons. It assists us in determining which cases require our dentist's prompt treatment. Emergency dentists typically have longer hours. It may include nights and weekends. They also offer after-hours services while the office is closed.
24 Hour Emergency Dentist Houston & Same Day Appointment.
Dental emergencies are far more prevalent than we understand. A dental emergency is not the same as a medical emergency, and we might be able to see a dentist sooner than we anticipate. Some of them are-
Bleeding from the mouth that is uncontrollable

Teeth that have been knocked out

A toothache caused by a dental crown

Infection

Chips and cracks in the teeth
Many dental problems aren't emergencies. They're merely neglected oral ailments that are causing pain and irritation. Continue reading to learn if the patients' problems are considered emergency conditions or not.
We are well known for our service like dental office open in Sunday, and Saturdays. As well as for offering same day tooth extraction when anyone looking for an emergency dentist near me.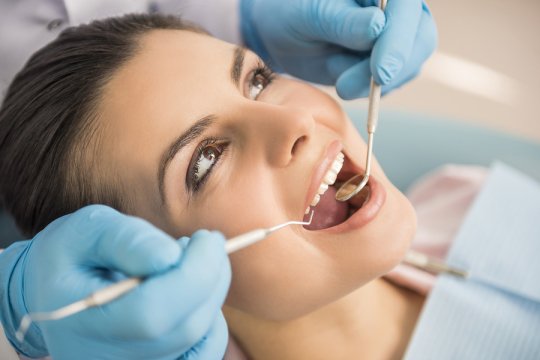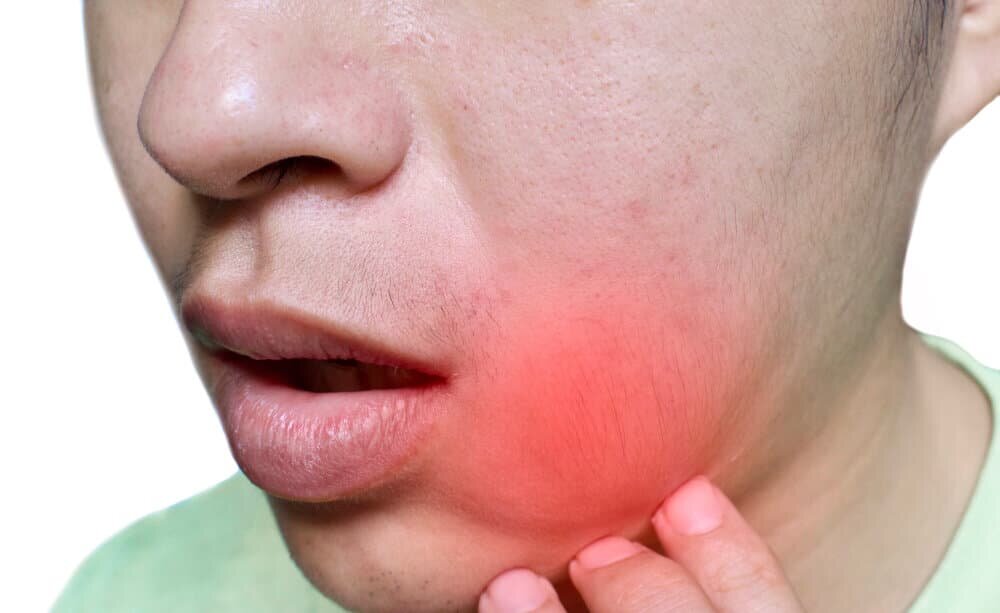 Emergency Dentist Houston For Urgent Dental Care!
Dental emergencies are not same as medical emergencies. It's important to know what a dental emergency is and how to deal with it. This article seeks to define what a dental emergency is. It's important to know how it is handled, and how it differs from a medical emergency. Regardless of whether the symptoms are compatible with a dental emergency, we should seek consultation from a dentist for denture repair in time. The dentist can accommodate us with a last-minute appointment so we can go back to feeling great as soon as possible.
Emergency Dental Situation
A dental emergency involves uncontrolled bleeding from the mouth. 7 days dentist facilities are a must for urgent dental care in Houston. When there is emergency, patients should visit the dentist as soon as possible. Gum bleeding on a regular basis can suggest a variety of dangerous diseases, including:
Periodontitis 

leukemia

lack of clotting cells

vitamin deficiency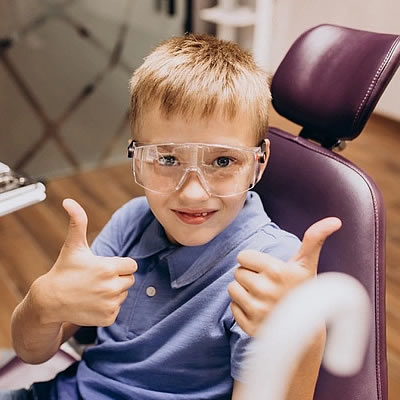 I got into an accident today, and my tooth got knocked out-broken.
Toothache caused by a dental crown
A fractured dental crown can be inconvenient. In some situations, painful. Patients should visit an emergency dentist if they realize their dental crown is cracked, broken off, or completely detached. While a tooth fracture isn't an emergency, the crown will need to be repaired within few days unless the pain is severe and interfering with daily living.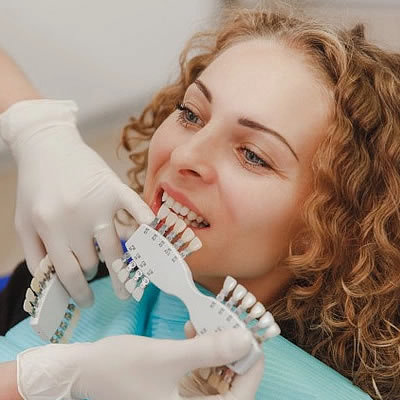 Infection
Emergency Dentist Houston is to treat all dental emergency issues. Any dental condition that needs rapid attention to halt bleeding, relieve extreme pain, or save a tooth is classified as an emergency. This is especially true for serious infections. This situation can be life-threatening. Patients who exhibit any of these symptoms may be dealing with a dental emergency.
Same-Day
Emergency

Dental Care in Houston
EEDAny injury to our teeth or gums can have significant repercussions. So it's critical to get emergency dental care as soon as possible. We're available for all of your emergency dental needs at walk-in dental of Katy. Whether patients have had a tooth knocked out or are experiencing a sudden, acute toothache, we always try to help them get their life back on track quickly. The aim of Houston emergency dental care is comforting our patients by providing experienced services and preventing further losses.
Boost the chances of preserving our teeth.

Reduces the suffering in time

Helps to find out complicated health issues related to our dental health and shows us ways to prevent it.

Reduce risk of infection

Prevents untreated infections from spreading all over the body.
It's essential to have an emergency dentist on speed dial so that we don't lose time looking for someone who is nearby and available right away if we need help. Our team has a lot of experience handling severe dental emergencies. They can provide patients the help they need quickly. As needed, we may accommodate our patients with same-day appointments or even emergency care. If patients call after hours, our answering system will provide them with information on how to get emergency dental care. We're here to assist anybody in need of emergency dental treatment in Houston. In case of a dental implant, make us call to confirm the appointment dates.
The Best Ways to Deal with A Dental Emergency When you visit an Emergency Dentist in Houston.
Do you have a toothache that you can't seem to get rid of? Have you ever had a tooth break as a result of an accident? Has a dental crown or other dental work come loose or fallen out? If you need an emergency dentist in Houston, Walk-in Dental of Katy can help!
Make an appointment for a dental emergency as soon as possible
First and foremost, if someone has a dental emergency, whether it's a knocked-out tooth, a missing crown, or a loose filling, schedule an appointment as soon as possible. To salvage a tooth that has been broken or injured, quick treatment is generally essential. A knocked-out tooth, for example, must normally be re-implanted within an hour or two to ensure the best possible prognosis.
The longer we wait to get treatment, the greater the chance that our tooth will become infected or damaged more, and the greater the chance that we may lose it.
Save The Tooth or The Dental Work With Emergency dental care in Houston
If a tooth has been knocked out, rinse it and reinstall it in the socket. Store it in a tiny baggie or container with milk until visiting a dentist.
Teeth that are loose, misplaced, or broken should also be saved. Avoid tampering with the tooth or moving it around with the tongue. Don't add pressure to it. This raises the possibility of it becoming even more affected.
Dealing with Swelling, Bleeding, And Pain at our Houston emergency dental clinic
Ibuprofen, acetaminophen, and naproxen are examples of over-the-counter medications that can aid with bleeding and swelling. They also have anti-inflammatory qualities. It's important to note that aspirin should never be used since it interferes with appropriate blood coagulation.
If we don't have any other options, we can use cotton balls, clean gauze, or even paper towels to stop the bleeding. Externally, ice packs can be used to relieve pain and swelling.
Your Convenience Are Our Priority
Seeing regular patients from Greater Houston, Richmond, Woodlands, Rosenberg, Fulshear. 
We are located at 20919 Kingsland Blvd, Katy, TX 77450.
Schedule an emergency appointment for Today.