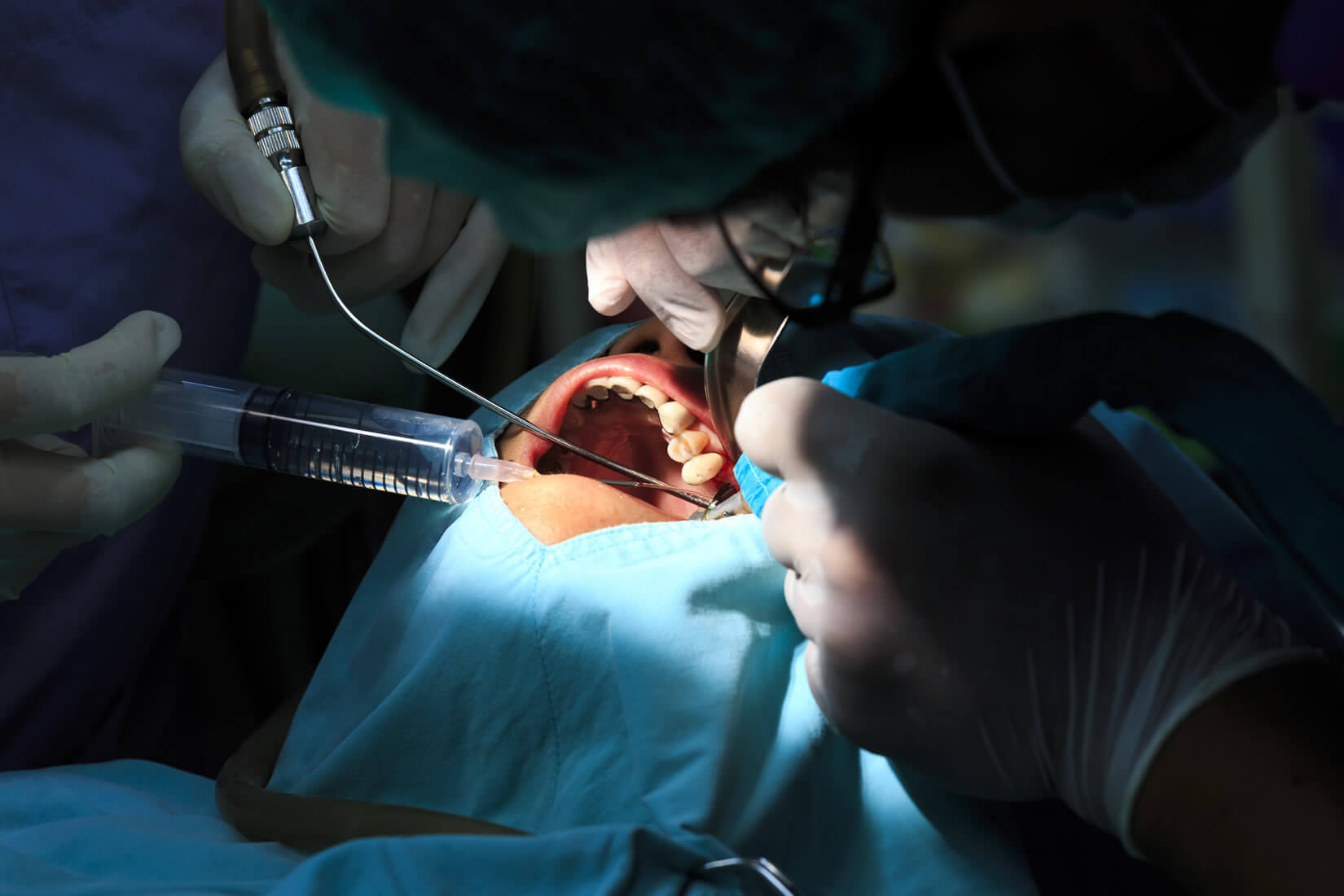 Oral surgery refers to surgical procedures performed by dental specialists in and around our jaw and mouth. Oral surgeries can be of many types, such as tooth removal or root canal. It can involve removing of tumor or repositioning the jaw. Oral surgeries can be performed by distinct dental specialists, such as endodontists, periodontists, and prosthodontists.
Types of oral surgery:
There are many types of oral surgeries from which some of which are discussed below.
 Tooth extraction:
Tooth extraction is one of the most common oral surgeries that involve the removal of a tooth from the socket situated in the alveolar bone. This is a relatively quick and straightforward process.
 Wisdom teeth extraction:
Wisdom teeth problems are also very commonly seen in many people, and they also can be removed by oral surgery. Removal of wisdom cannot be avoided for too long as it can worsen the situation by spreading the infection.
 Gum graft:
To prevent additional recession and bone loss, exposure of tooth roots is covered with gum tissues by gum graft surgery. It helps to prevent root decay and protects the tooth from sensitivity.
Dental implants:
Dental implants are for those people who are seeking long-term solutions to replace a missing tooth. In this process, an artificial tooth root or post is placed through surgery.
How to get prepare for oral surgery:
Before any oral surgery, we have to prepare ourselves for every possible situation and make this experience smoother.
Writing down quarries, if any, about the surgery to ask the dentist before it takes place.
Finding out if any medication should be excluded before the surgery by contacting the PCP.
Finding out if we are going to have any prescription and the arrangement of dropping and picking it.
Finding out ride back home after surgery.
Ask for the diet chart after the surgery.
Wear comfortable and put off accessories and jewelry.