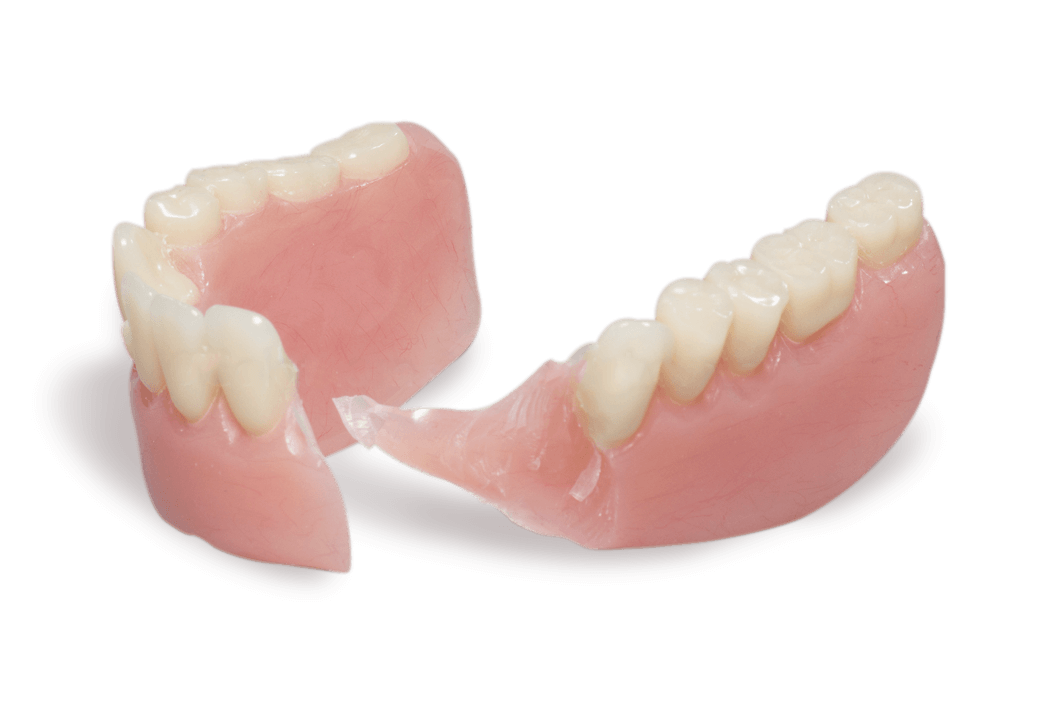 Denture repair refers to the process of fixing a broken or damaged denture. Dentures are removable dental prosthetics that are designed to replace missing teeth and provide support for the lips and cheeks. They can be made of various materials including acrylic resin, plastic, and metal.
Dentures can become damaged due to various reasons such as accidental drops, improper cleaning, and normal wear and tear. When this happens, they may crack, chip, break or lose some of their teeth.
Reasons to Emergency Repair Your Dentures
Dentures that are damaged should be fixed promptly. If your dentures are fractured or broken could cause permanent problems to the health of your mouth. You may also need emergency denture repair when experiencing following possible complications:
Bad Breath

Sores Spots in Mouth

Sore Jaw

Difficulty Eating

Difficulty Speaking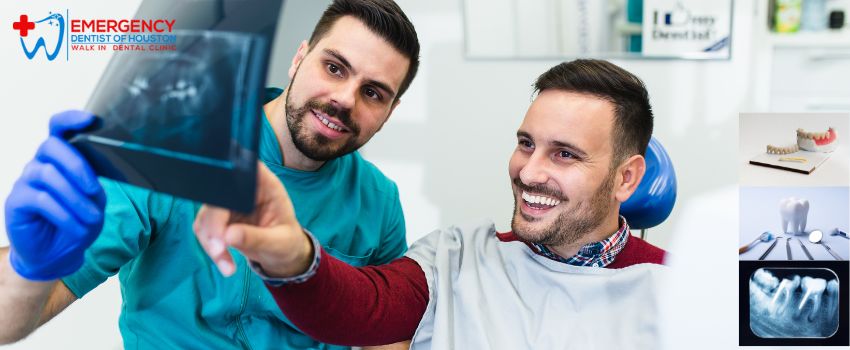 What Do I Do If I Damage My Dentures in Houston, TX
Many people find dentures to be great alternatives to natural teeth. However, over time they might require adjustment or made from wear and tear. Dental experts advise patients not to repair dentures by themselves as they can cause damage to the denture that is beyond repair. It is always recommend to search denture repair near me to find the best closest professional dentist when it is emergency. 
We can assist you in repair of the dentures of Houston and surrounding areas. There are accidents that happen and dentures may be damaged. It could be painful, but can also result in injury in your mouth. As walk in denture repair clinic, we might be able to aid.
Types of emegency denture repairs:
Dentures rebase:
This is the process of remaking the pink acrylic gums by removing the replacement teeth. Then the original teeth will be added to a new base from the dentures.
Adjustment:
If someone is not comfortable with their dentures because of pinching and rubbing, they can go for adjustments.
Dentures reline:
If the denture that touches the soft tissue needs to be fit more securely by resurfacing, we can go for a denture reline as this is what is being done in this process. It will also make it more comfortable.
How dentures get damaged:
The modern dentures are luckily a lot less fragile than the original ones. But there are still some ways they can get damaged.
Wear and tear:
The most common way for dentures to get damaged is by regular use. Our daily activities like eating, cleaning, and change in temperature causes the materials to ear down.
Dropping:
Dropping the dentures accidentally while cleaning them is one of the most common causes to damage them noticed by the dentists.
Improper fit:
Over time our mouth might have a change in its shape, and this is when our dentures suddenly seem unfit. Basically, this is not damaged, but it still needs repair to get fit properly.
What should be done when dentures break:
Here are some advice to consider when we break our dentures anyhow.
The very first step is checking the denture out to see the damage
If the damage is too sensitive, call the dentist for an appointment
Use spare dentures if there are any
Don't try repairing it at home if the damage is not minor.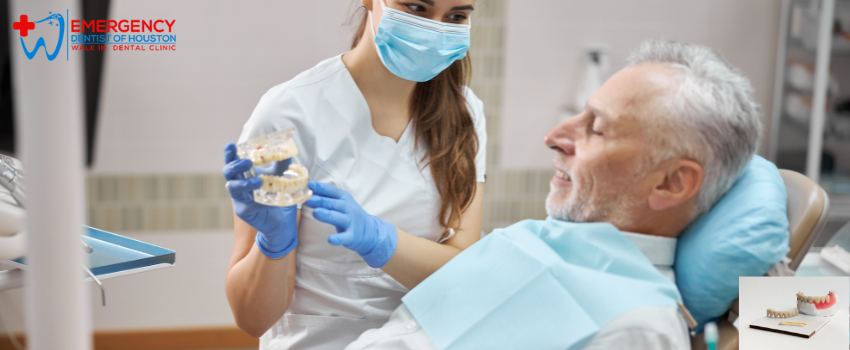 Where should I begin?
In the event that your dental implants are broken or damage to denture, make an appointment with our emergency denture repair clinic so we can inspect them and figure out the best solution to fix them. The most important thing to keep on your mind is the fact that dentures may require adjustment at least once or more times when they first arrive. Patients can visit our dental office, as your local dental clinic for denture repair near me, for family members in fear that they've done something that caused their dentures to not fit properly but in reality they just have to be adjusted so they fit perfectly.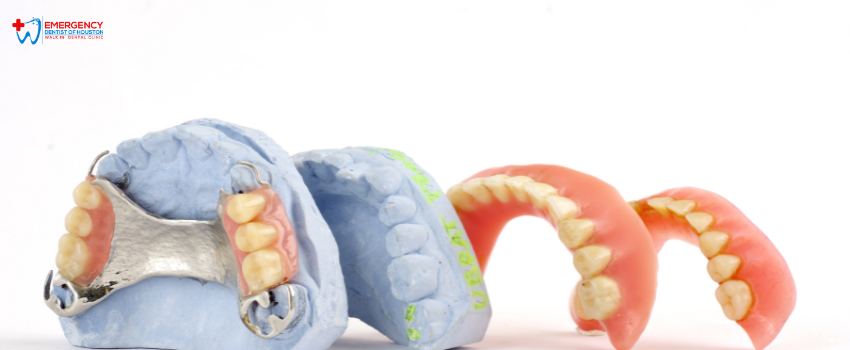 Denture Repair Procedures
Denture repairs process often may involve the following steps:
Assessment: The first step is to assess the damage and determine the type of repair that is needed. The dental professional will examine the denture for cracks, chips, broken teeth, or other damage.
Cleaning: The denture is thoroughly cleaned to remove any debris or bacteria.
Repair: Depending on the extent of the damage, the dental professional may use various techniques to repair the denture. This may include:
Bonding: A special dental adhesive is used to bond a broken piece back in place.
Filling: A filling material, such as resin, is used to fill in cracks or chips.
Replacing teeth: If a tooth is missing or damaged, a replacement tooth can be added to the denture.
Refitting: After the repair is complete, the dental professional will make any necessary adjustments to ensure a proper fit.
denture repairs
Quick & Convenient Service in Walk In Denture Repair Clincin in Katy and Houston, TX
To find out more about the denture repair services we offer, contact us now by dialing (713) 234-639. Our friendly staff is able to answer any questions you might ask, and can make an appointment for you at the time that is convenient for you.